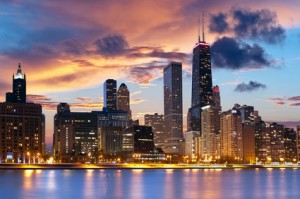 Nurses working in Illinois have a significant amount of things to do with their time off. There are a myriad of galleries and museums in Chicago and Illinois including The Art Institute of Chicago, Millennium Park, The Fields Museum, Frank Lloyd Wright Home & Museum, Coronado Theatre, and the Looking for Lincoln Heritage.

Popular tourist destinations are the Sears Tower & John Hancock Center which are
easily two of the largest and most prestigious buildings in the US. Other wonderful sites are The Carl Sandburg Historic site, Lincoln Park Zoo, Brookfield Zoo, John G. Shedd Aquarium, Alder Planetarium and Astronomy Museum, Burpee Museum of Natural History, Chicago Botanic Gardens, Morton Arboretum, and The Abraham Lincoln Presidential Museum. Outdoor activities are a big part of the interests in Illinois. Golf, tennis, biking, rowing, boating and bicycling are very popular outdoor sports. There are also five professional sports teams in Chicago.